Master of Business Administration
the highest level of education for business people






Recommendations of the MBA alumni
The MBA program at the WWSB University significantly stands out among the courses offered on the market. Thanks to the teaching methods I have learned a whole range of skills, which are characteristic of modern managers. It is a very practical and innovative program. It gave me knowledge of team management and financial resources management. I highly recommend it!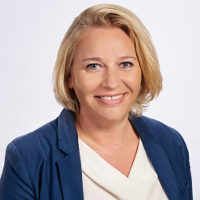 Wiedza jaką otrzymują absolwenci programu MBA na WWSB jest znakomitym połączeniem praktyki oraz najnowszych trendów w zarządzaniu. Jako członek władz województwa dzięki tym studiom potrafię profesjonalnie i krytyczne patrzeć na wyzwania jakie niosą ze sobą wszelkie aspekty zarządzania współczesnymi regionami.
Warszawska Wyższa Szkoła Biznesu to uczelnia, której wykładowcy w sposób praktyczny przekazują wiedzę z zakresu zarządzania, marketingu, ekonomii oraz finansów, a także etyki potrzebnej polskim przedsiębiorcom. Jako prezes spółki z branży energetycznej każdego dnia korzystam ze zdobytej tam wiedzy oraz praktycznych wskazówek. Bardzo gorąco polecam program MBA na WWSB!
Kieruję zespołem w branży hotelarskiej. Podczas studiów MBA realizowanych na WWSB mogłem zestawić swoje doświadczenia z wiedzą innych praktyków. Zarówno wykłady prowadzone przez bardzo dobrze przygotowaną kadrę akademicką jak i warsztaty z wieloletnimi praktykami biznesu pozwoliły mi podnieść kwalifikacje, a także nabyć przekrojową wiedzę dotyczącą wszelkich aspektów zarządzania.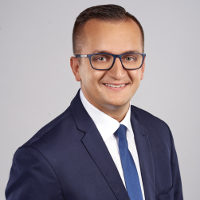 Studia MBA dały mi przekrojową wiedzę na temat zarządzania przedsiębiorstwem, finansów czy marketingu  oraz okazję do skoncentrowanie się na jej praktycznym zastosowaniu w realnych sytuacjach biznesowych.
Program studiów stanowi doskonałą synergię teorii i praktyki, otwierając nowe perspektywy i nowe możliwości.
Dużym atutem programu MBA na WWSB jest kadra naukowa, która łączy najwyższy poziom wiedzy teoretycznej z  cennym doświadczeniem zawodowym zarówno w obszarze międzynarodowego biznesu jak i administracji publicznej. Dodatkowo cenię kontakty i przyjaźnie nawiązane ze słuchaczami studiów, których wiedza i spojrzenie z perspektywy różnych branż w znakomity sposób wzbogaciły rozmowy na zawodowe tematy oraz wniosły nieocenioną wartość na wykorzystanie różnych modeli zarządzania w podmiotach gospodarczych tak szczebla podstawowego jak i krajowego. Za to wszystkim uczestnikom studiów bardzo dziękuję.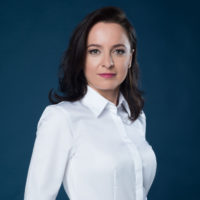 In today's business and administration environment, graduation from Master of Business Administration is associated with prestige, knowledge, skills and competences at the highest level. In the Polish educational system, the MBA studies are postgraduate studies and are intended for people aspiring to hold managerial positions in medium and large companies, for managers, members of supervisory boards and management boards of companies.

Master of Business Administration is a degree received after the student completes the MBA program. The aim of the studies conducted at the Warsaw University of Business is to prepare its alumni to stand out at the domestic and foreign markets.
Any additional questions? Write to us: